A Day in the Life of a Resident
Start out your mornings with breakfast in your home. You can also venture down to the Bistro for complimentary coffee and pastry in Andre Place or at the Coffee Bar at Riverside Place. Meet the Walking Group in the lobby for a walk outside around Notre Dame and Saint Mary's campus.  If it's raining you can walk inside the Pfeil Center at Holy Cross College.  Exercise in our Fitness Center or join one of our fitness classes. What's next? You can be as busy as you want to be.  The week starts out with the bus making runs all day to the grocery store.  Have a doctor appointment?  The driver will take you and pick up on scheduled days.  Need to stop at the mall?  An afternoon of shopping is on the calendar.  The rest of the week is all about outings.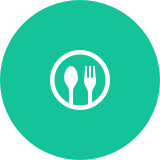 Meal Planning
Enjoy lunch in the Bistro or order carry-out.  Make a reservation with friends for dinner or meet new ones with our open seating concept.  Sunday's offer a delicious brunch buffet.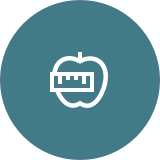 Activities
For activities just outside your door, you can join a variety of clubs or attend presentations and special meetings planned throughout the month. 
The LifeStyle You've Been Waiting For
New Friendships and Routines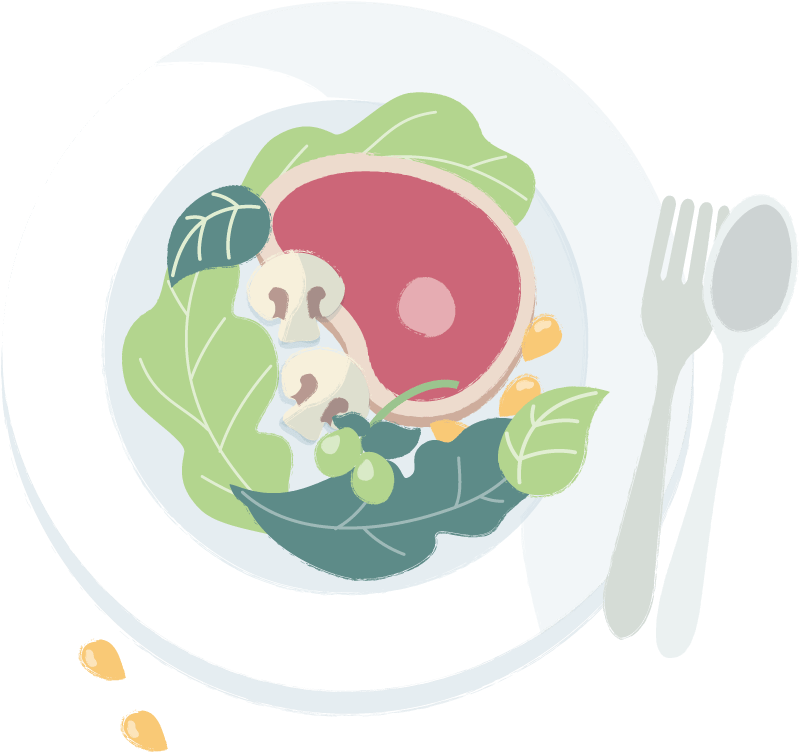 Socialize
Your neighbors that turn into friends.  You will find so much in common with other residents.  Whether it's the same hobby or interest.  Attend scheduled events together or host your own gathering in your home.  It's never been easier to socialize and maybe run into someone from the past.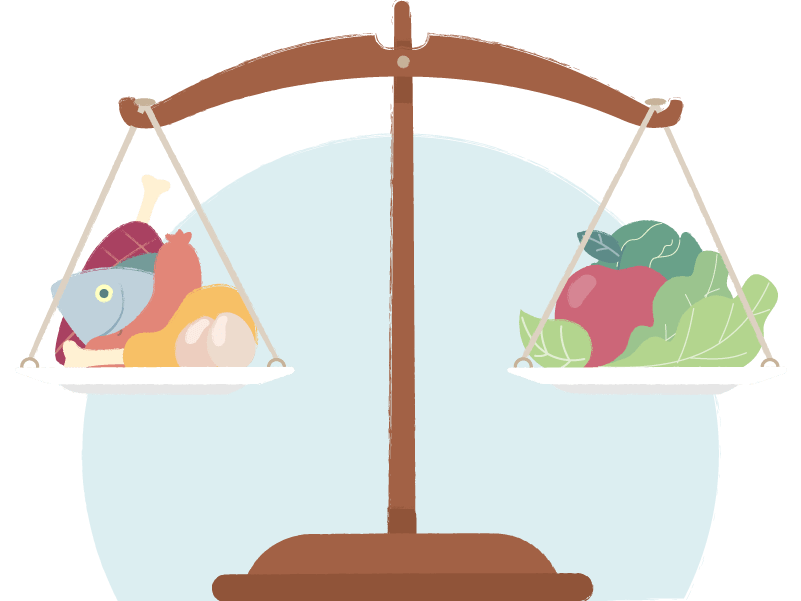 Find a Balance
You may be overwhelemed at first with all the options on the resident calendar.  Attend the activities that are most important and add a new one each month.  Making a new schedule for yourself of exercise, intellectual events, and just plain fun.  You will find a balance that works for you. 
Make Life Enrichment Part of Your Day
Our Life Enrichment Department plans months ahead to incorporate a variety of activities and outings.  From in-house presentations to a trip to Chicago, there is sure to be something of interest to participate in.  Once a month a meeting is scheduled for resident's to give input and suggestions for upcoming events.  Most outings consist of ordering your own ticket and reserving your spot on the bus.  For broader outings they are able to secure group tickets, make meal reservations and develop an itinerary for the day.  No need to worry about finding a parking space anymore to attend your favorite show.  Our door-to-door bus service gives this convenience.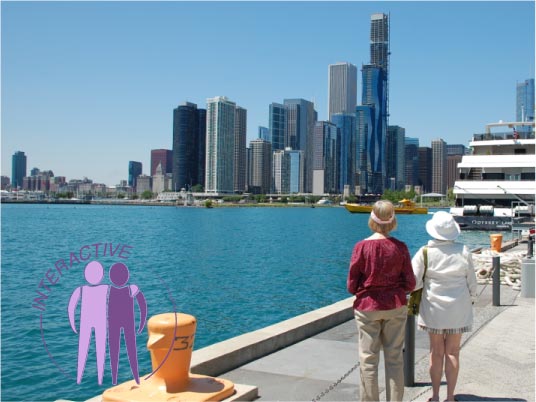 Presentations and Special Events
Geenen Hall provides a large meeting space for monthly events.
Coffee Break
Join fellow residents and department managers for an update on the community.  Learn about upcoming projects from our CEO.  Ask questions and socialize with coffee.
Holy Cross Village Series                                                                                                  Each month a resident presents on a topic that they are passionate about.  This could be their career, travel, hobby or a specific interest. This is a resident-run activity.
Wellness and You                                                                                                              This program gives education on a health topic along with seated yoga and refreshments.
Lenten Lecture Series
During the Lent season a Lenten Lecture is offered on Wednesday evenings.  Speakers from the outside community as well as our Brothers are invited to speak on a lenten topic.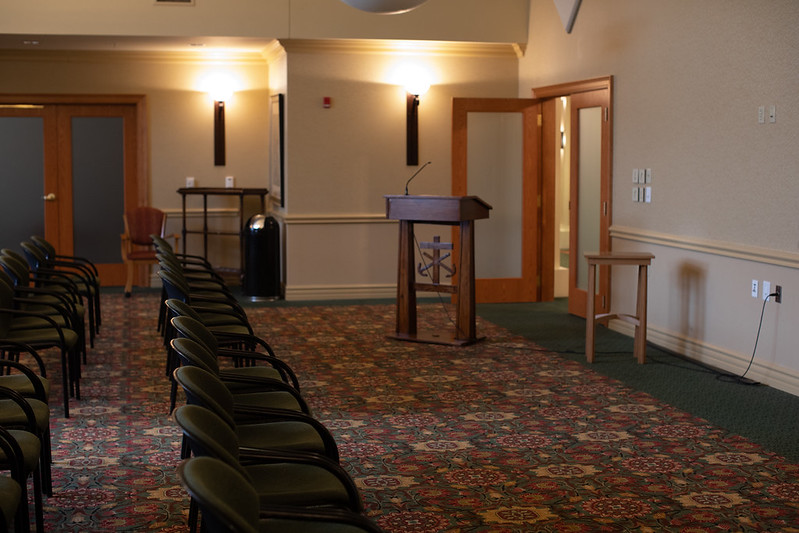 Clubs and Games
The Arts and Crafts Room is a smaller setting for groups.
Book Clubs
There is a Fiction and Non-Fiction book club that meets to discuss the current book selection and decide on the next.
Bridge                                                                                                                        Monday evenings Bridge players meet to play.  Sign up the week before.
Mah Jongg                                                                                                                        This Chinese tile game is played weekly.
Euchre and Dominoes                                                                                                      Join a group to play these games.       
Have a game you want to play?                                                                                        Reserve the room and put the word out for interest.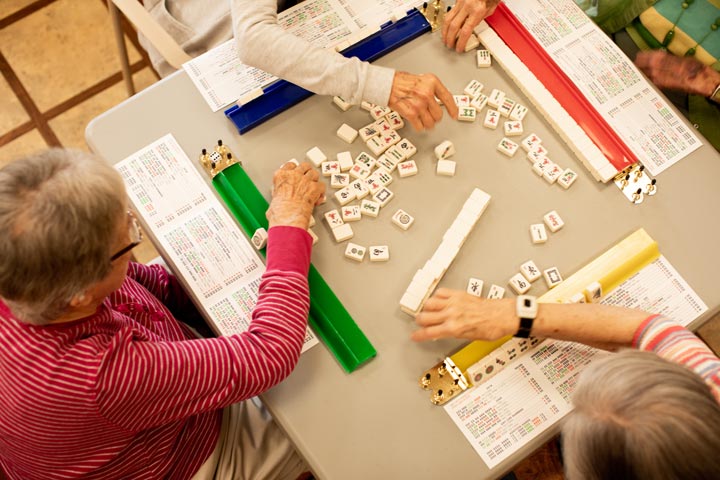 Fitness Center and Classes     
The Fitness Center is available for resident and staff use.  A variety of equipment options are in place for various work-out needs.  Our Fitness Coordinator can show residents how to use the equipment safely and help create an exercise plan.  Balance Class and Seated Yoga are offered during the week.  The Walking Group meets three times a week to walk together with the Fitness Coordinator around our HCV community and surrounding college campus'.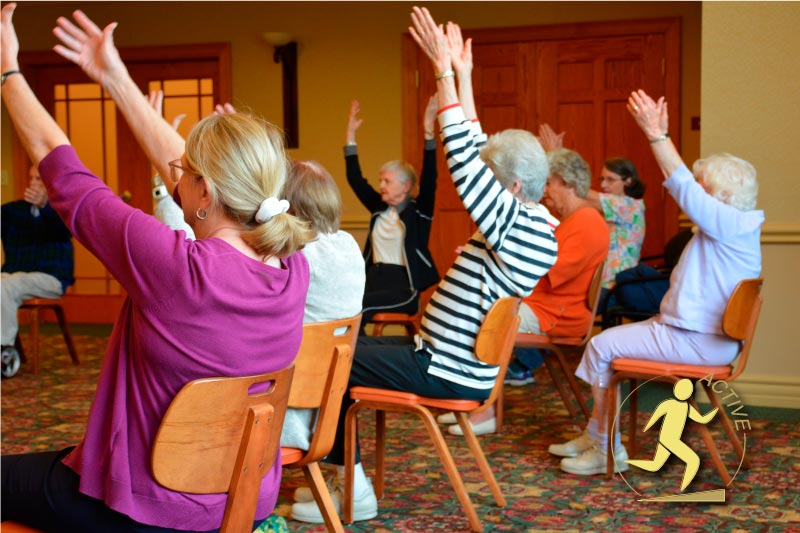 Beauty Salon     
The beauty and barber shop offer salon services by appointment.  Manicure, pedicure and other services are availabe to residents.  This service is for an additional fee.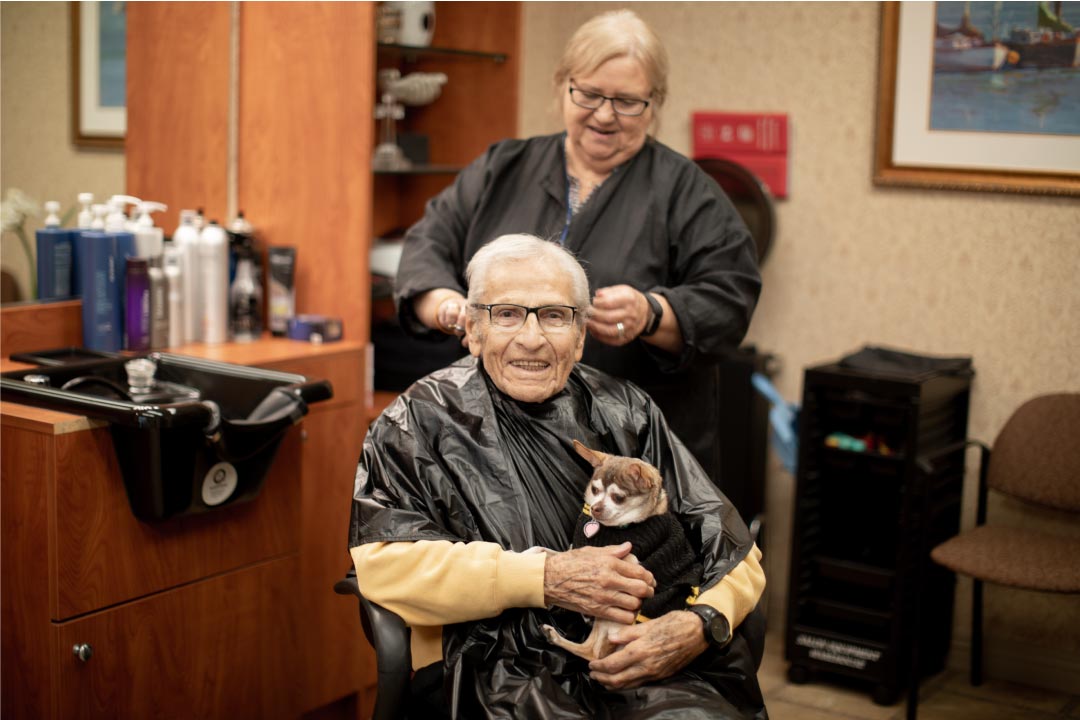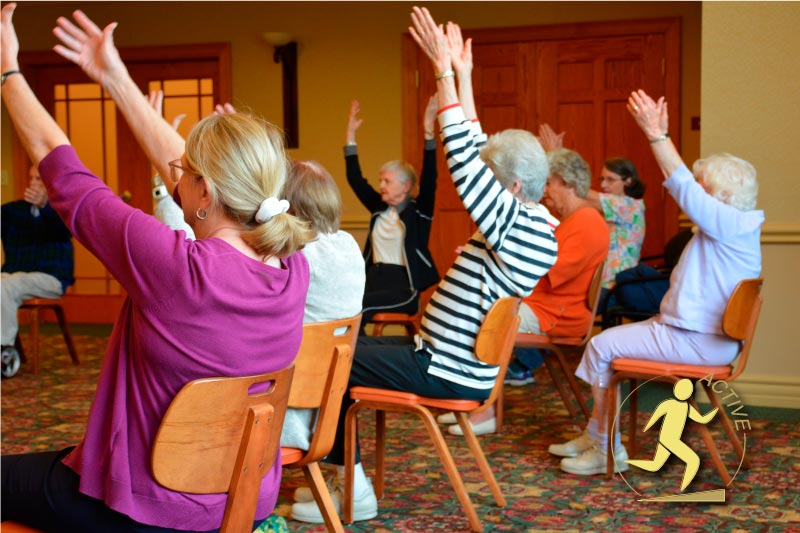 Club Room    
The Club Room is located within the Bistro.  A large screen TV and comfy chairs are set up for Movie & Popcorn on Wednesday afternoons.  Every year a Great Decisions group is formed and they meet in this room to view the documentary and discuss the current topic.  Dining Services utilizes this room as a casual dining option.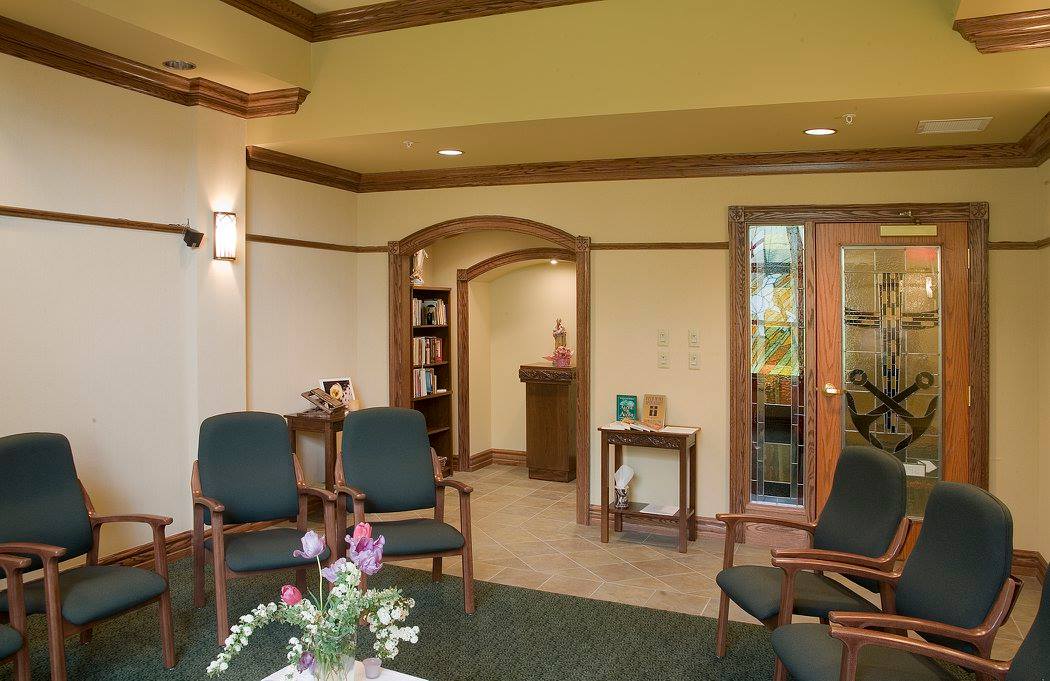 Meditation Room    
This special room offers a quiet opportunity for residents to come and reflect or meditate.  Often a Spirituality Group or other small groups are held in this room.  Consultation and Confession take place in the Meditation Room on Wednesday afternoons.  All faiths are welcome to utilize this space. 
Library     
The library has a large variety of books for residents to borrow.  There are also daily newspapers and magazines that can be read in the sitting areas.  The books are organized and re-shelved by residents.  A perk of living in our community is the ability to check-out books for the Notre Dame and Holy Cross College libraries.  Cards can be obtained by our Security.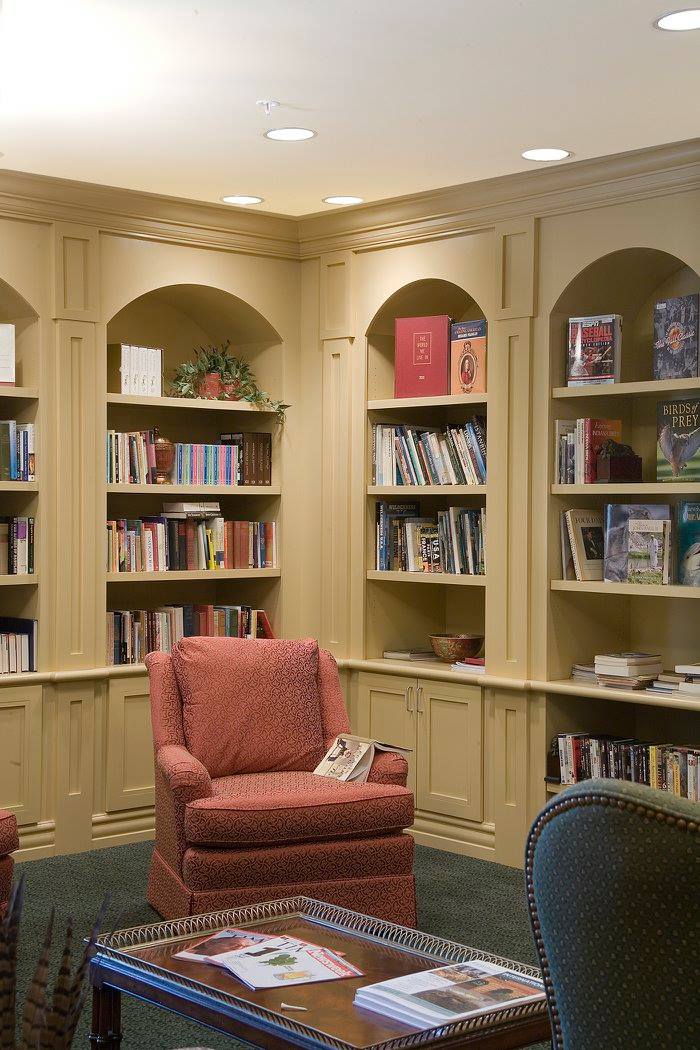 Health Perks
Independent Living residents can take advantage of these services offered.

Blood Pressure Screenings
Nursing students from Saint Mary's College come once a week to take blood pressures.  It is recorded and residents can monitor themselves this way. 

Nurse Practitioner
We have a Nurse Practitioner that makes house calls and is scheduled through the Concierge.  This is for urgent care needs.  It is billed through Medicare and health insurance. 
Have Questions?
Check out our FAQ Page.
Ready to Come On a Tour?
Now accepting visits by appointment only.
54515 IN-933
Notre Dame, IN 46556
hello@holycrossvillage.com