Residences & Amenities
Independent Living
Residential Options for Independent Living
Holy Cross Village offers an incomparable selection of independent living housing options to fit any need and lifestyle. Choose from a variety of home styles, campus locations and floor plans to find just the right home space for you.
The independent living lifestyle offers spacious villa homes centered within a park like setting, generous apartment homes to fit all your treasures and conveniences to make daily life enjoyable.  Our independent living options require payment of a one-time 90% refundable entrance fee, as well as monthly service fees.  Fees typically increase on an annual basis. The independent living entrance fees range from $145,000 to $547,000.  The first person monthly fees range from $2,618 to $4,772.  Second person fees range from $568 to $731.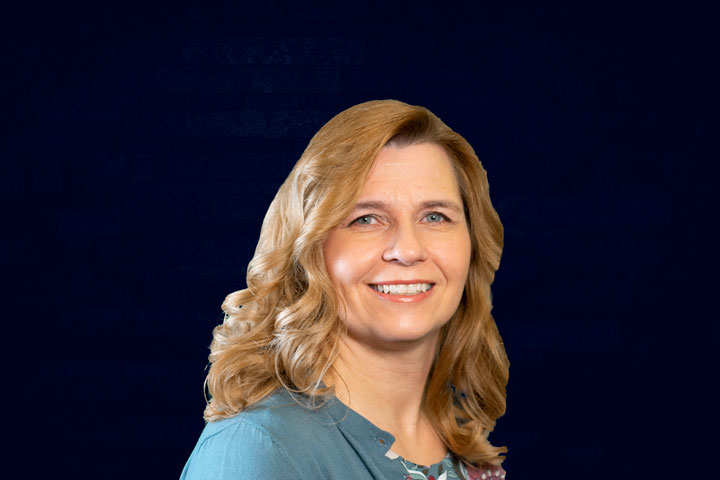 Kelley Mason
Director of Marketing
Hello from the Marketing Office,
If you would like to consider a carefree lifestyle, I am here to help you navigate through the independent living options at Holy Cross Village.  I will walk you through exploring the residences, considering membership in our Future Residents Club waiting list program and stepping into your new home.  Timing is everything when planning for your retirement future, it is best to consider early and fully educate yourself on all your options.  Please reach out to me and I will make the process as easy as possible.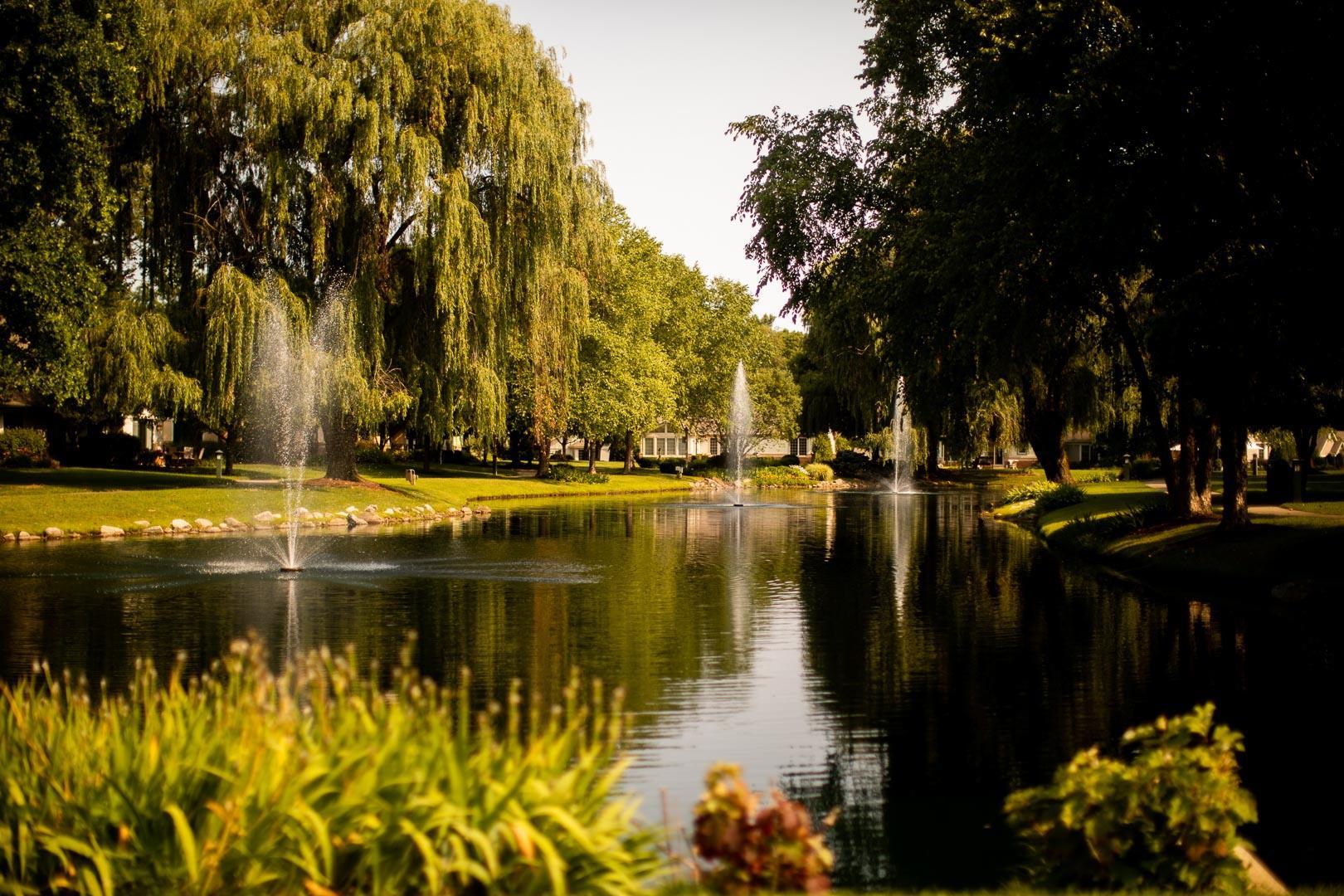 The Villas
The Villas offer a home like setting in a peaceful neighborhood, where you can take a leisurely stroll around the
pond
and enjoy the natural surroundings.  Villa options include all exterior and interior maintenance to make daily life enjoyable.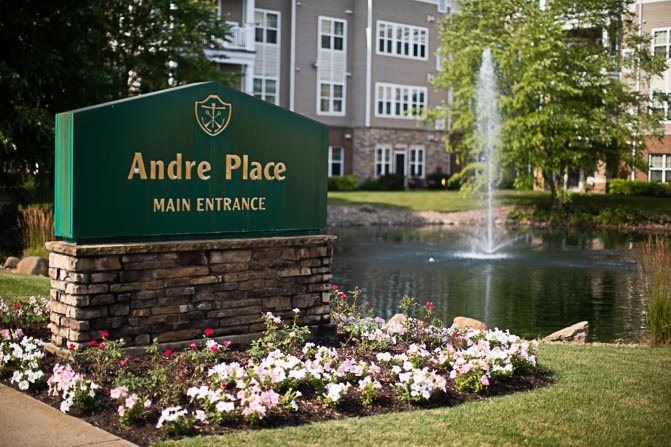 Andre Place
The most convenient location on campus for access to dining options, events and Concierge services.  Andre Place offers comfortable living spaces with the opportunity to socialize as much or as little as you like.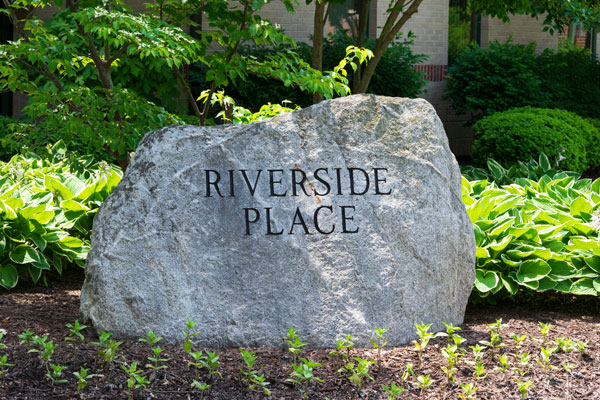 Riverside Place
Riverside Place offers a unique feeling of nature with its decor and views given its location along the banks of the St. Joseph River.  Riverside Place is a short walk away from events and dining at Andre Place.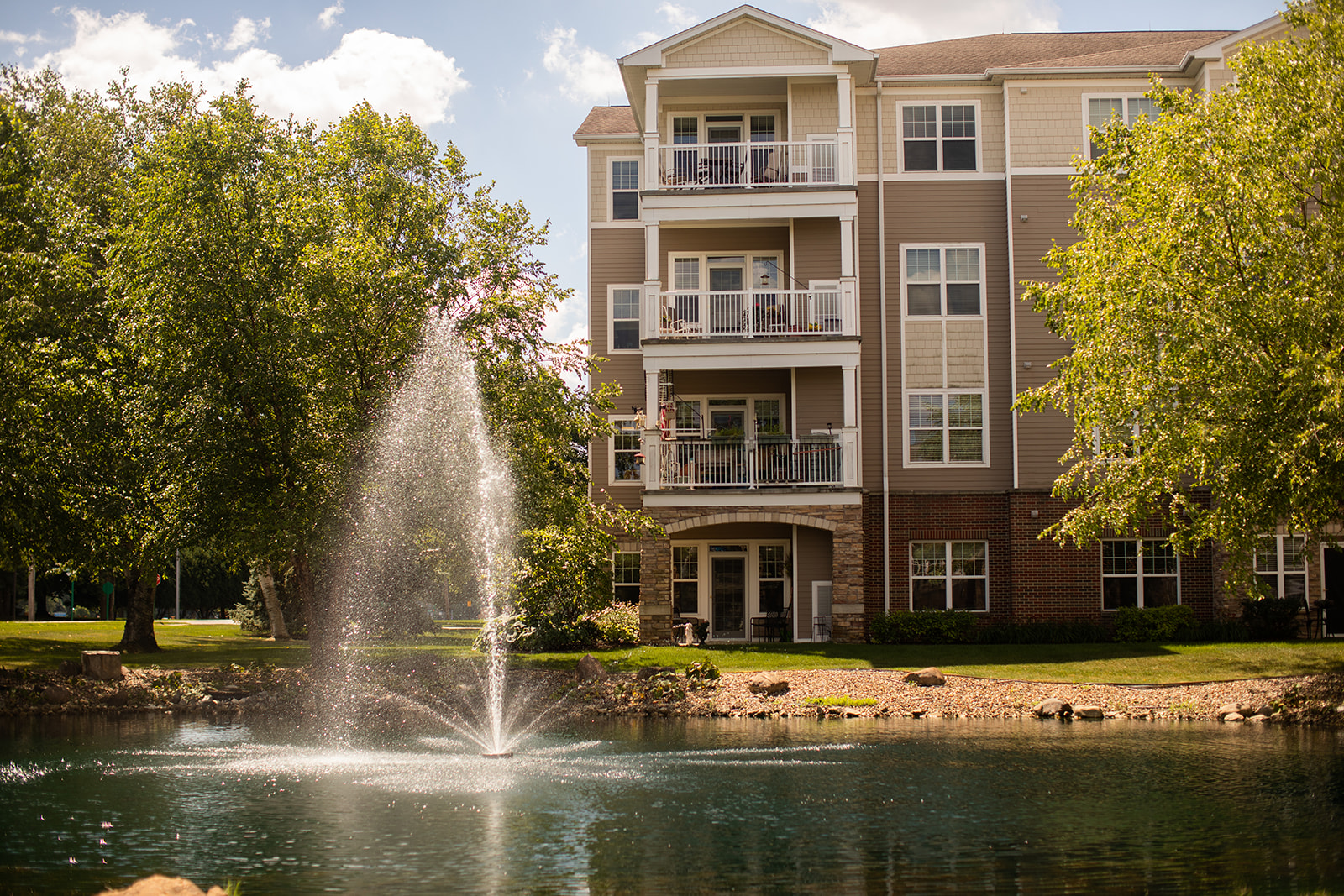 have a worry free move
When you're ready to make Holy Cross Village your new home, we can make the transition as effortless as possible. We've teamed up with Moving Station, an executive-level relocation company, to offer our exclusive Home Sale Solutions Program™. This professional service is provided at no additional cost to you — and will help make selling your home easy.
Through the Home Sale Solutions Program™, you'll work with a knowledgeable and experienced Personal Relocation Manager who will help you coordinate selling your home by giving you expert guidance and personal assistance every step of the way. You also have the option of the Quick Buy Program, which will sell your home in as few as 30 days.  This bypasses the complicated home sale process because Moving Station purchases qualified homes.  Avoid spending time and money preparing your home and maintaining it in show-ready condition.  And no added wait time to move into your new home at Holy Cross Village.
With the Home Sale Solutions Program™, you can rest easy knowing you have someone on your side who is always looking out for your best interests … and enjoy financial flexibility and peace of mind knowing that your home will receive an offer to purchase.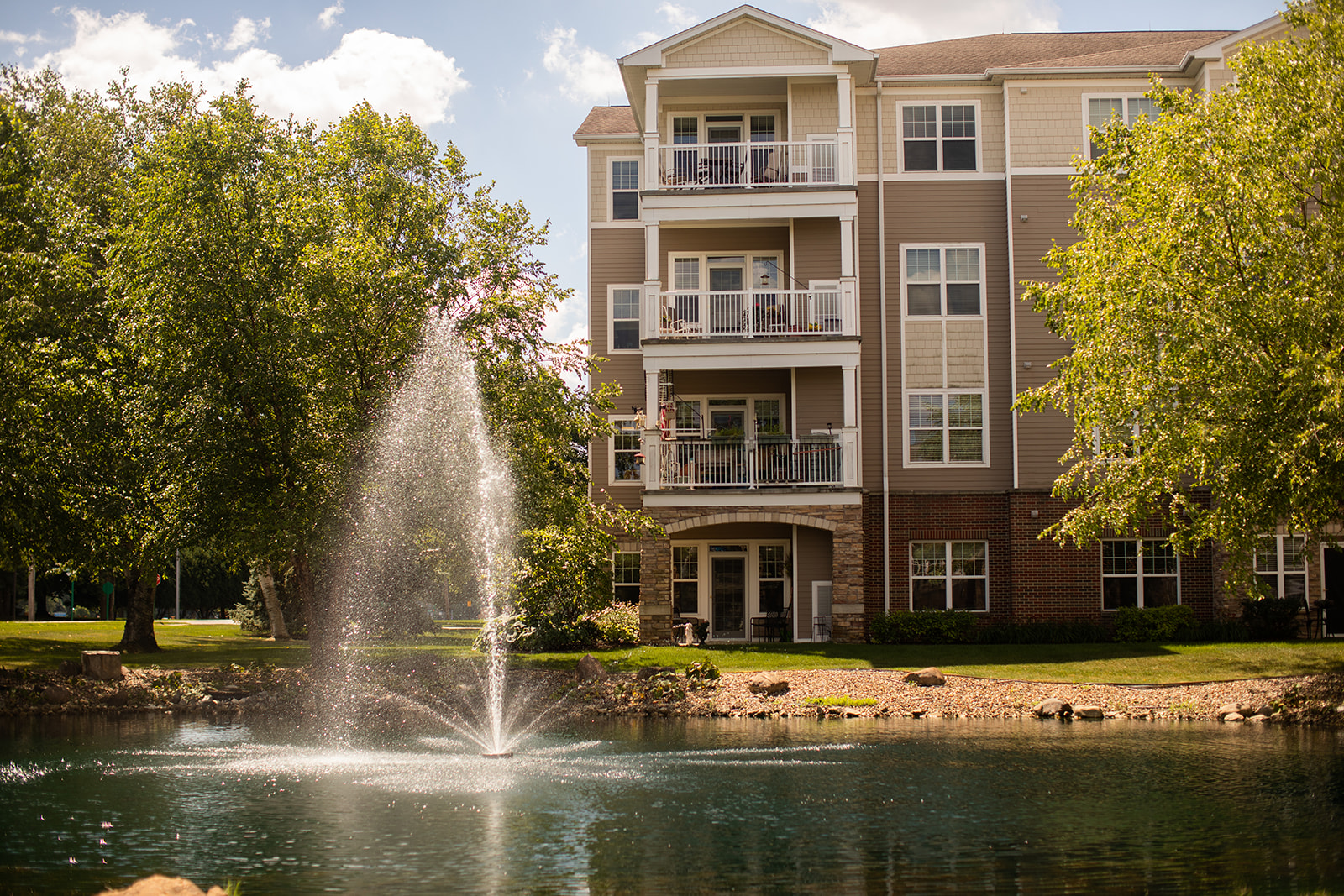 Meet Some of Our Independent Residents
Differences Between IL & AL
Unsupervised Living
Residents are free to determine their own schedules and manage their daily tasks without staff supervision.
Meal Plan
Apartment living includes one meal per day and Villa living includes 15 meals per month.  The choice is either lunch in the Bistro or dinner in the Dining Room.  Brunch is offered on Sundays.
Full Kitchen in Residence
Equipped with full-size, stainless steel appliances including; refrigerator, stove/oven, dishwasher and microwave.  
Weekly Housekeeping & Linen Service
Light housekeeping is scheduled for the same day and time each week. This includes vacuming, mopping, cleaning bathroom(s), and dusting. One set of sheets is changed and laundered with the weekly service.  It is suggested that residents have two sets of sheets available.
Washer & Dryer
All independent residences have washers and dryers provided.  Andre Place apartments are stackable units, Riverside Place apartments and Villas have full size machines.
Emergency Button System
All residents are provided with an emergency personal health button which is detected throughout the villa neighborhood and around the apartment buildings.  This button is waterproof and should be worn while on campus.  Security responds to all emergencies and will request local emergency services to respond if medical assistance is necessary.  
Scheduled Transporation Services
Scheduled bus service is provided for shopping, doctors appointments and group outings.  Additionally, private trips can be scheduled for an additional fee.
Maintenance Services
Our Maintenance Technicians complete requested work orders that are submitted through the Concierge Desk.  They provide supportive services to hang items upon move-in, maintain the appliances, HVAC systems, plumbing and complete additional tasks upon request.
Staffed Supervision
Nursing staff oversight 24/7 to manage activities of daily living (ADL's).  Personalized service plans are developed prior to moving in and additional supportive services are added as needs change.  Residents are encouraged to take part in Life Enrichment activities and are reminded of attendance if necessary.
3 Meals Per Day
Breakfast, lunch and dinner are served in the Dining Room.  A perfect time to socialize.
Kitchenette (no stove) within the Apartment
An economy size refrigerator and microwave are provided with counterspace.  Residents are able to use their microwave to prepare snacks or reheat items easily within their own space.
Weekly Housekeeping & Linen Service
Light housekeeping will be scheduled for the same day and time each week.  Weekly services include vacuuming, cleaning the bathroom and dusting.  Sheets are changed with the weekly service.  Residents should have two sets of sheets, one set is laundered with personal laundry weekly and returned.   
Personal Laundry Service Weekly
Residents are provided with 3 loads of laundry service weekly.  Personal laundry and sheets are carefully cleaned and returned with this in-house service. 
Emergency Health Button & Apartment Pull Cords
Residents are provided with an emergency health button for Nursing staff assistance.  Apartments are also equipped with emergency pull cords in their bedroom and bathroom.
Assistance for Scheduling Transporation
Nursing staff can assist residents with scheduling transportation to doctor's appointments, private trips or group transportation.
Maintenance Services
Maintenance Technicians respond to work orders submitted by nursing staff on behalf of residents.  They are responsible for any repairs or issues pertaining to apartments. 
Oxygen Assistance Package
For assistance with changing of tubing and cleaning concentrator filters, changing oxygen humidifier and assistance with the filling of portable oxygen.
Incontinence Care Service Package
Nursing staff will assist resident with toileting needs.  Assistance includes changing disposable undergarments and personal hygiene care related to toileting.
Medication Administration Service
A certified nursing staff member will manage and administer medications.
The Perks
Services and Amenities
Utilities
All utilities are included in the monthly fee.  Excluding telephone and internet service.
Underground Garage
For an additional fee, apartment residents are assigned a parking space in our underground parking garage.
Cable Service
Basic cable service is included in the monthly fee.
Internet Service
Residents can sign up for internet service for an additional monthly fee.
Concierge
The Concierge desk is located in the lobby of Andre Place.  Residents can sign up for transportation, buy stamps, submit work orders, and additional services are provided. 
Phone Service
Landline phone service is available directly through HCV, for an additional fee.  Multiple plans are available to meet your usage needs.
Blinds
Blinds are provided in villas and apartments.
Salon Services
A salon is located in Andre Place.  Hair and nail services are provided for an additional fee.
Sprinkler System
For additional safety we have sprinkler systems installed throughout our apartment buildings. Individually censored to each space.
Helping You Navigate Your Options
Assisted Living
If you're in need of support with your daily tasks.
Skilled Nursing
For recent hospitalizations requiring therapy services for recovery.
Memory Care
24hr memory care support in a secure environment.
Long Term Care
24hr supervision & support for all needs. 
Have Questions?
Check out our FAQ Page.
come on a tour
Appointments are available
54515 SR 933 N
Notre Dame, IN 46556