Assisted Living
For those that need a little extra help.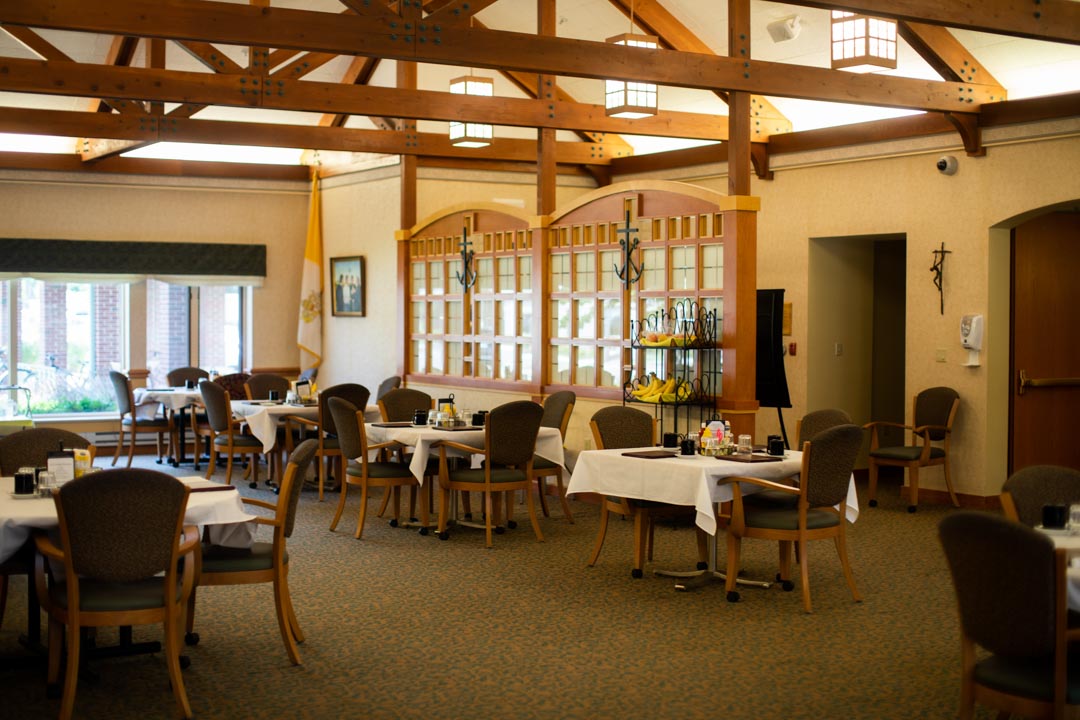 Services
We offer a flexible range of services to support independence with activities of daily living.   Dedicated nursing staff are available 24/7 to provide peace of mind.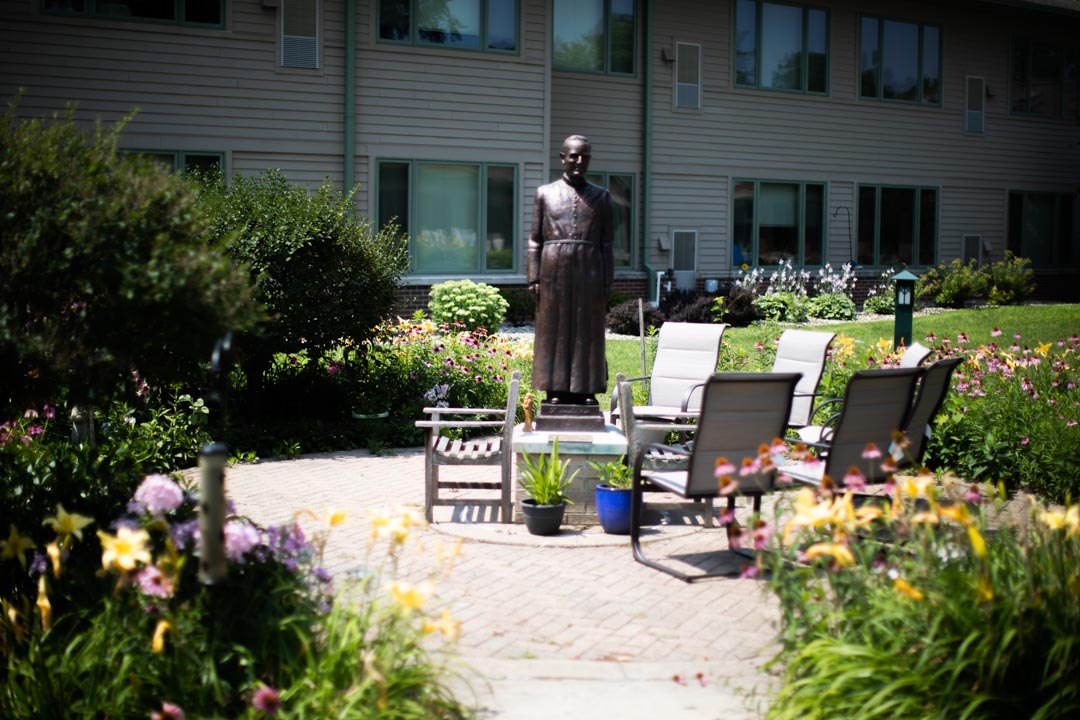 Amenities
Life enriching activities, educational opportunites and scheduled trips make daily life a unique experience.  Residents can freely enjoy the fitness center, inviting outdoor spaces and accessible pathways.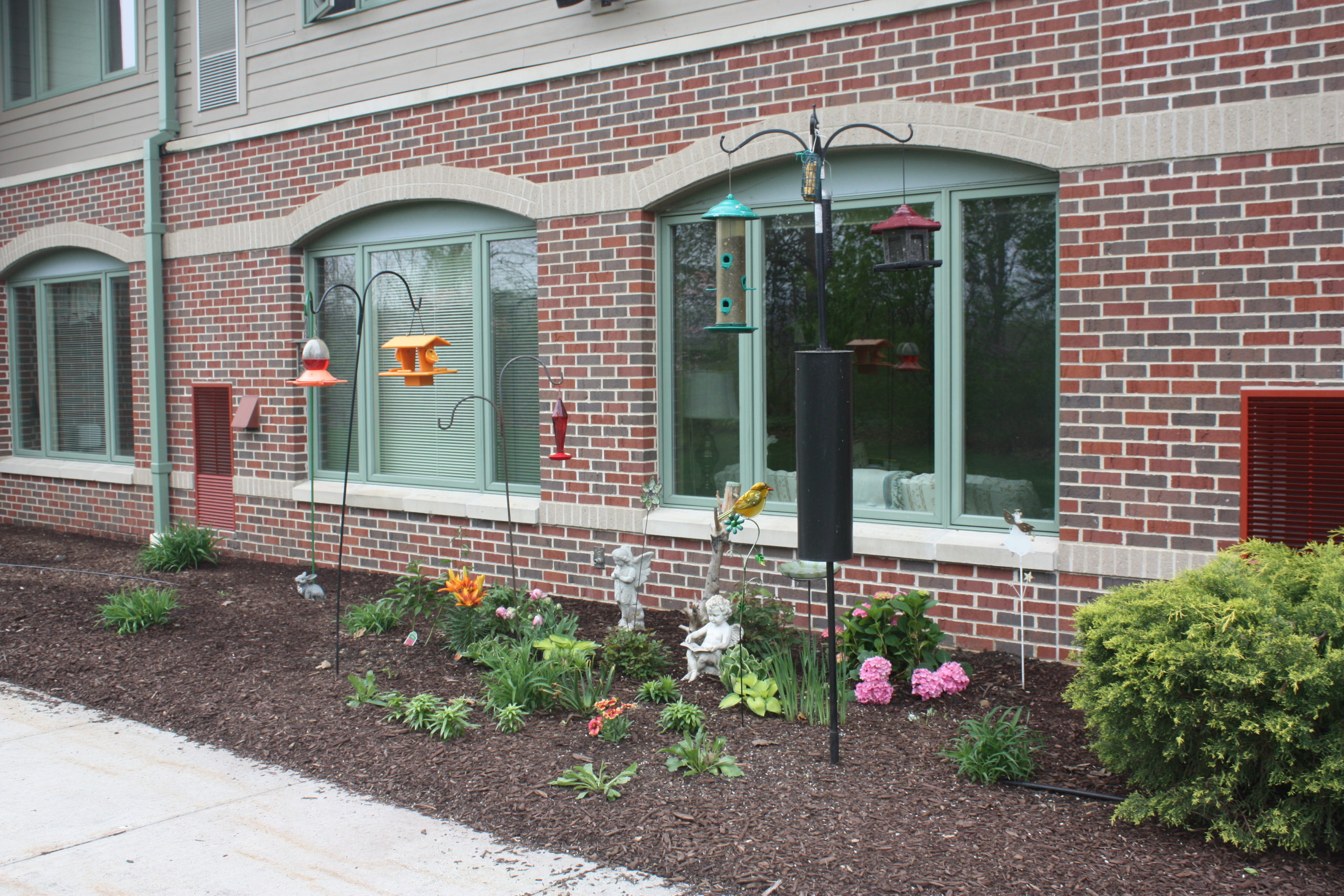 Floor Plans
Our apartments provide a manageable living space with easy accessiblity, privacy and the ability to bring your treasures to make it feel like home.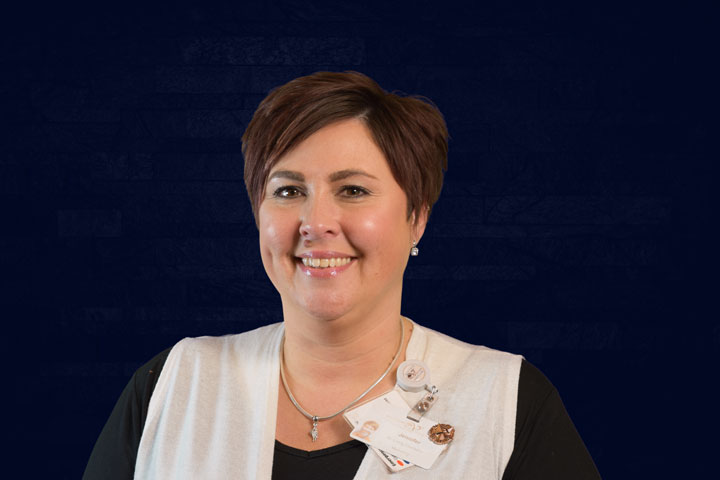 Hello, I'm Jenn
Admissions Coordinator
If you are looking to explore Schubert Villa assisted living or Dujarie House nursing care options, let me help you.  I am here to make the process easier and assist you in securing your new residence.  I can answer all of your questions about current availability and explain the necessary steps to complete.  I will be the point person to coordinate an admission from the hospital for a short term skilled nursing/therapy stay at Dujarie House.  Please reach out to me and we can make this transition as easy as possible.
How to Decide between Independent Living and Assisted Living
Determining the best living situation can be challenging.  Understanding the differences in support for each option is key to making a successful move.
Round the Clock Staff Assistance
Nursing staff oversight 24/7 to manage activities of daily living (ADL's).  Personalized service plans are developed prior to moving in and additional supportive services are added as needs change. 
24-Hour Emergency Response System
Residents are given personal health buttons to wear, apartments have pull cords in the bedroom and bathroom for emergency assistance.
Daily Chef-Prepared Meals
Breakfast, lunch and dinner are served in the Dining Room 7-days a week.
Snacks & Refreshments Available 24/7
A snack and drink are accessible throughout the day to keep energy up. 
Daily Trash Removal & Spot Cleaning
Housekeeping will check trash in the apartment daily to be removed and spot clean areas that need attention. 
Housekeeping & Bed Linen Service
A day and time is scheduled for weekly housekeeping services of the apartment.  The bed will be changed and sheets laundered.
Personal Laundry Service
Personal laundry service (3 loads per week) is provided to each resident on a scheduled day.
Scheduled Transportation
Trips to doctor's appointments and shopping are provided on a weekly basis.  Additional opportunities are scheduled for group outings on a regular basis.
Life Enrichment Activities
Cultural, social, educational, spiritual, and recreational life enrichment activities are offered and continually adapt to the needs & requests of the residents.
Wellness Programs for All Care Levels
Exercise classes and organized wellness programs are offered regularly.
Daily Mass
Mass is offered every day at 11:30am in Our Lady of Holy Cross Chapel conveniently located between Schubert Villa and Dujarie House.
Access to Part B Therapy Services
Schubert Villa residents have direct access to physical, occupational and speech therapies through our Therapy Department at Dujarie House.
Assisted Living Amenities
Four Seasons Sunroom
Peaceful views surround our four season sunroom.  Activities, socializing or reading make this the perfect spot. 
All Utilities Included (Excluding Telephone & Internet Services)
All utilities are included in the monthly fee. Internet and phone services can be added for additional monthly fee. 
Basic Cable TV
Cable TV is included in the monthly fee. Resident to provide their own TV and coaxial cable to connect.
Wall to Wall Carpeting
Apartments are furnished with carpet througout the living and bedroom areas.
Mini Blinds on All Windows
Blinds are provided on all windows throughout the apartment.
Multipurpose Room (MPR) for Residents
The MPR is used for activities, cooking classes and meetings that residents can attend.  Residents can reserve the space for private functions with families as available.
Fitness Center
A Fitness Center is located in Schubert Villa for resident use.  A Fitness Coordinator is available for assistance with equipment during designated hours. 
Daily Mass
Our Lady of Holy Cross Chapel offers Mass daily at 11:30 a.m.
Campus Wide Security
Our Security Team makes rounds througout our campus and buildings on a 24 hour basis.
Full Private Bathroom with Wheelchair Accessible Shower
Each apartment has it's own bathroom with wheelchair accessibility. 
Beautifully Landscaped 40 Acre Campus
Our campus offers natural beauty and well-maintained areas to enjoy taking a daily stroll.
Individually Controlled Heating & Air Conditioning
Residents can control the temperature of their space to their own comfort level.
Smoke Detectors, Fire Detectors & Sprinkler System
All apartments, hallways and common areas are equipped with appropriate smoke detectors, fire detectors and sprinkler systems.
Personal Mail Delivery Service
Residents will receive a key to access their personal mailbox to retrieve mail Monday – Friday.
Respite Room for Short Term Stay
The Respite Apartment is perfect for those needing a short term stay (less than 30 days).  This apartment is fully furnished and can accommodate an individual comfortably while a family member or caregiver is away.  A daily rate is charged and additional services can be added.
Ample Closet & Storage Space
Each space provides plenty of room to bring personal belongings and momentos.
Beauty Salon & Barbershop
For an additional fee, salon and barber services are available.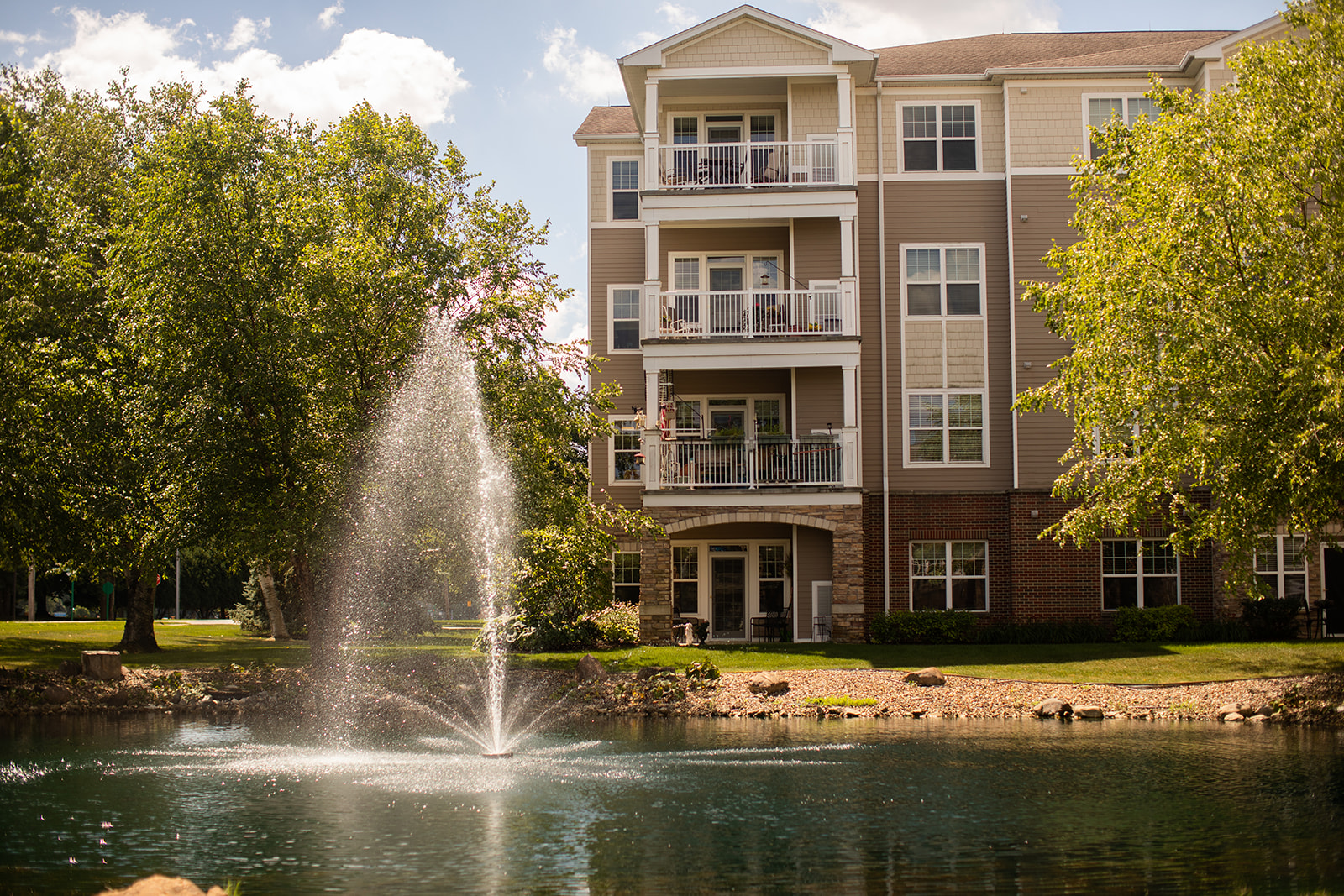 have a worry free move
When you're ready to make Holy Cross Village your new home, we can make the transition as effortless as possible. We've teamed up with Moving Station, an executive-level relocation company, to offer our exclusive Home Sale Solutions Program™. This professional service is provided at no additional cost to you — and will help make selling your home easy.
Through the Home Sale Solutions Program™, you'll work with a knowledgeable and experienced Personal Relocation Manager who will help you coordinate selling your home by giving you expert guidance and personal assistance every step of the way. You also have the option of the Quick Buy Program, which will sell your home in as few as 30 days.  This bypasses the complicated home sale process because Moving Station purchases qualified homes.  Avoid spending time and money preparing your home and maintaining it in show-ready condition.  And no added wait time to move into your new home at Holy Cross Village.
With the Home Sale Solutions Program™, you can rest easy knowing you have someone on your side who is always looking out for your best interests … and enjoy financial flexibility and peace of mind knowing that your home will receive an offer to purchase.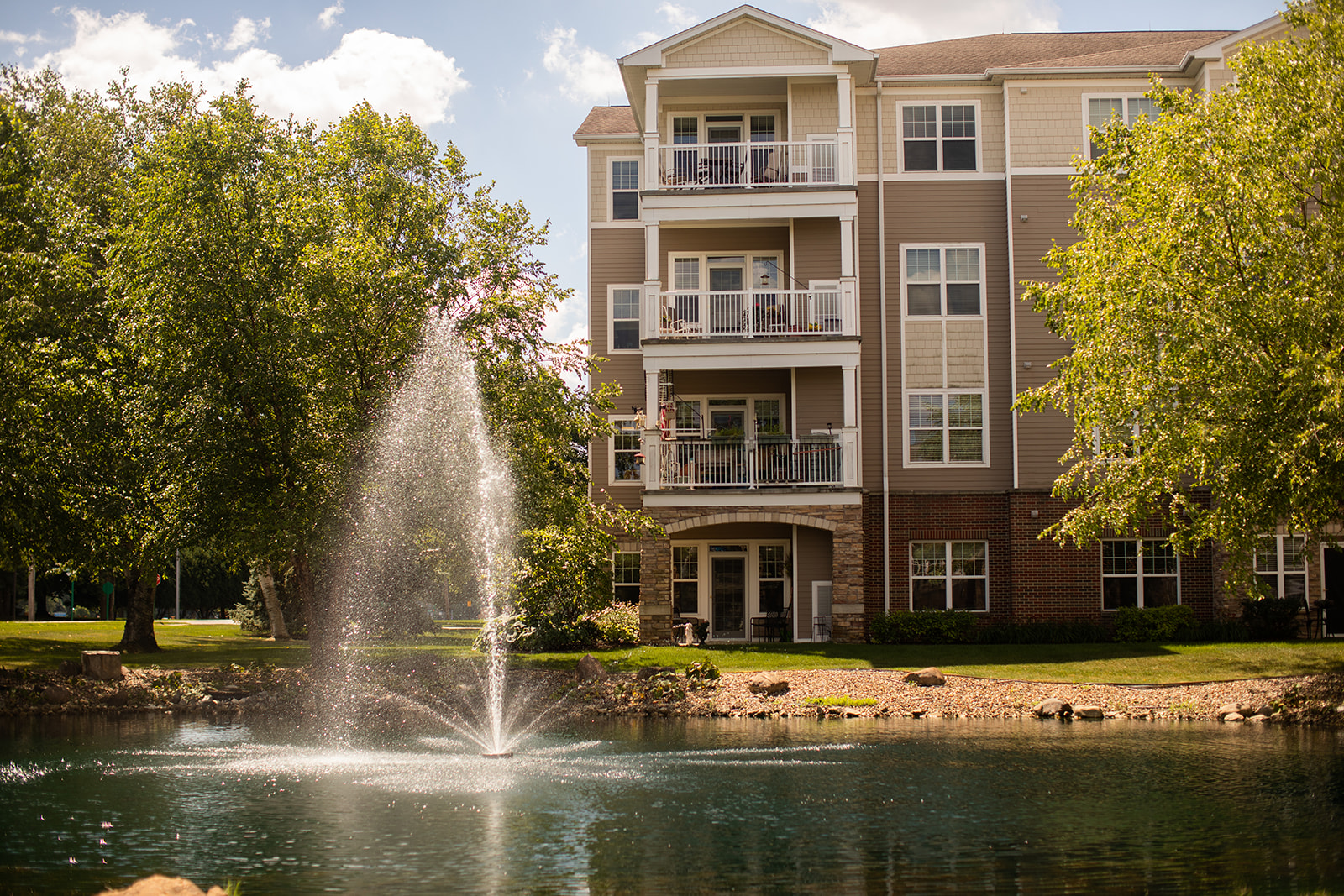 Helping You Navigate Your Options
Independent Living
Enjoy a carefree lifestyle while remaining healthy & active.
Skilled Nursing
For recent hospitalizations requiring therapy services for recovery.
Memory Care
24hr memory care support in a secure environment.
Long Term Care
24hr supervision & support for all needs. 
Have Questions?
Check out our FAQ Page.
come on a tour
Appointments are available
54515 SR 933 N
Notre Dame, IN 46556