About Holy Cross Village
Our Mission
Holy Cross Village at Notre Dame is an interdependent community energized by Holy Cross spirituality and hospitality, and dedicated to providing a nurturing environment focused on dignity and respect.
Learn about our sponsors
Premier Senior Living
Continuing Care Retirement Community
We offer the full continuum of lifestyle and care during retirement years.

Our Sponsors
The Brothers of Holy Cross
We have a special relationship with our sponsors, The Brothers of Holy Cross.  Their vision has created this incredible community that we call Holy Cross Village.
Founding Holy Cross Village in 1997
The Brothers of Holy Cross began as a group of educators and served mainly in formal education.  As the number of Brothers grew smaller, they embarked on a reflection that helped them to see their own resources and ministry needs at this moment in history.  The Brothers realized that housing could be built that would provide a place for seniors to form a community, a village.
In the 1990's several Brothers of Holy Cross sought to envision a new ministry that would meet the needs of seniors and utilize the resources and community-building gifts of the Brothers themselves.   From their own experiences and interactions with older adults they dared to dream of an interdependent community committed to living together with dignity and respect for all.  On June 17, 1997 they formally agreed to create Holy Cross Village.
Father Ken Grabner shares our history at Our Lady of Holy Cross Chapel.
Construction of HCV's Campus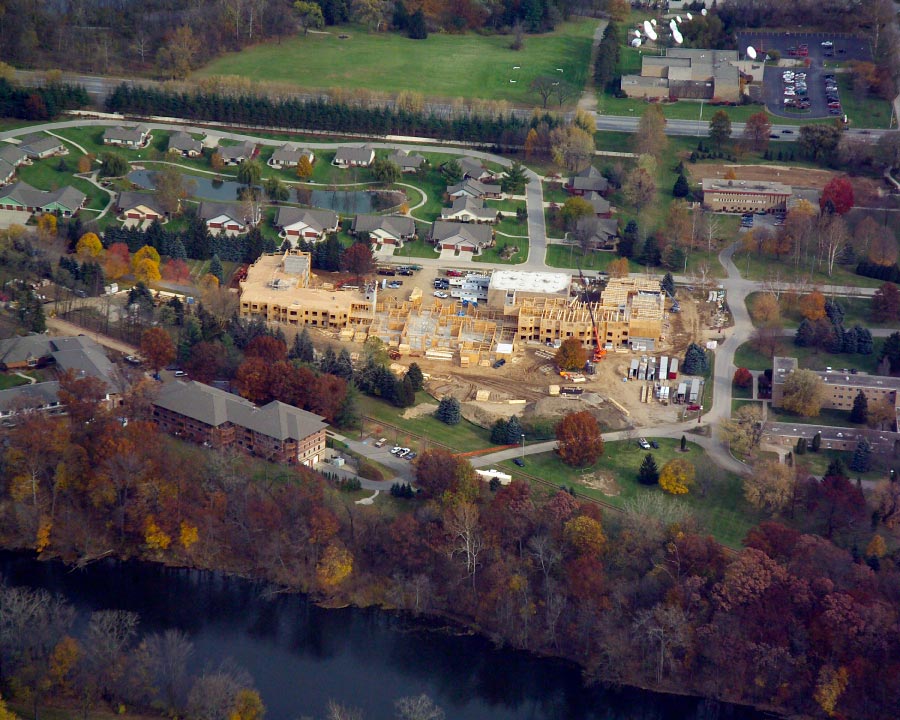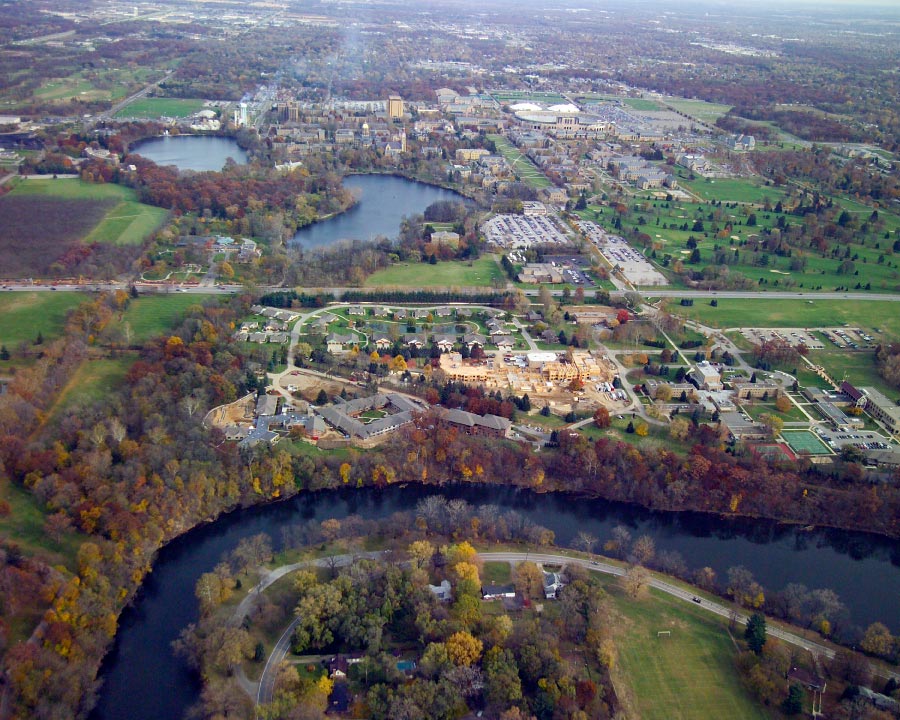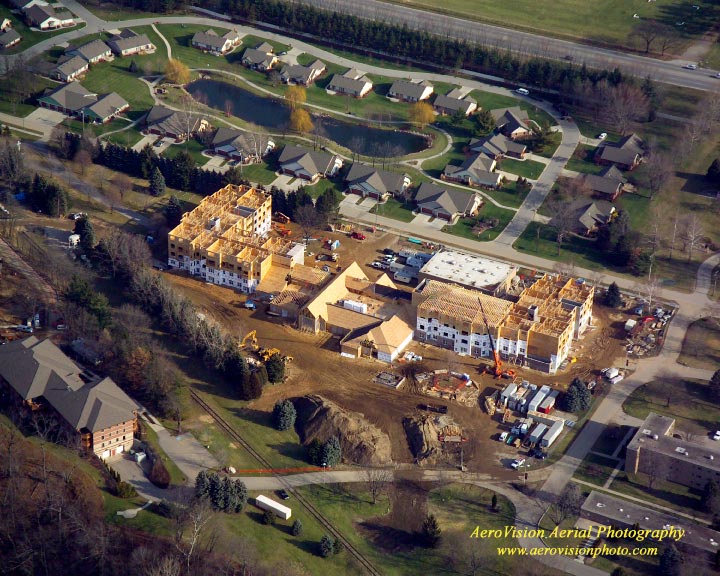 Full Scale Models of the HCV's Campus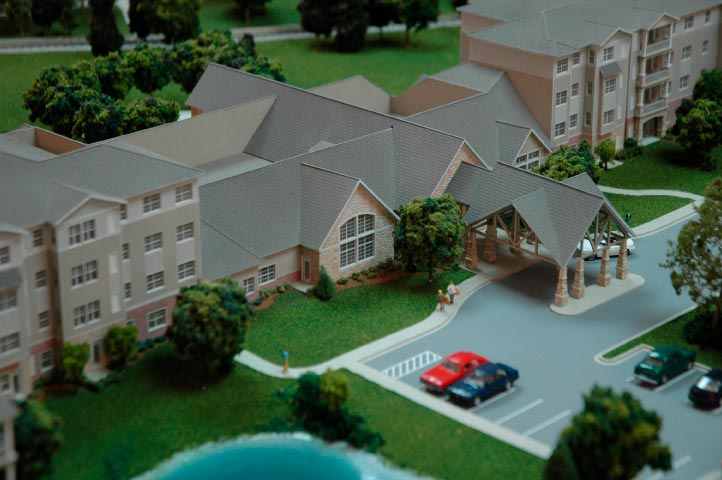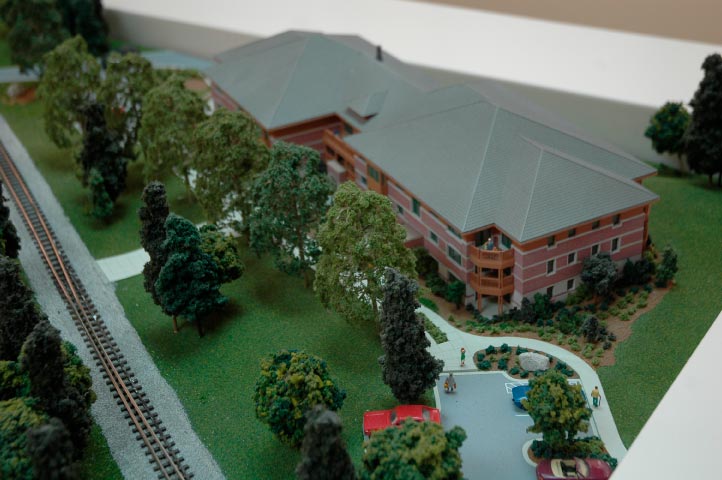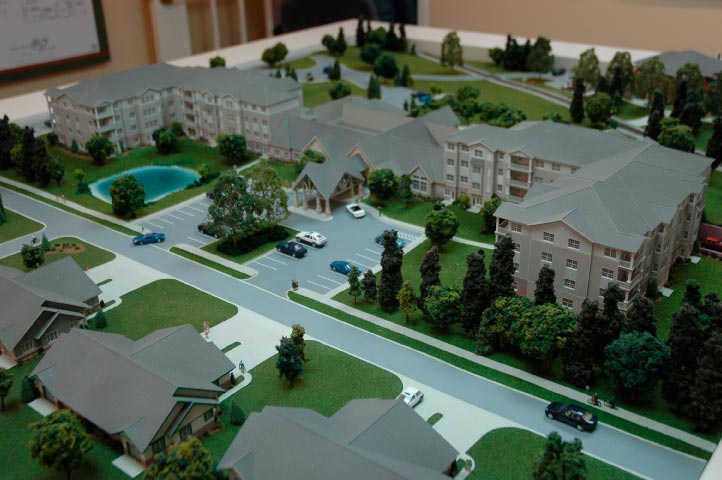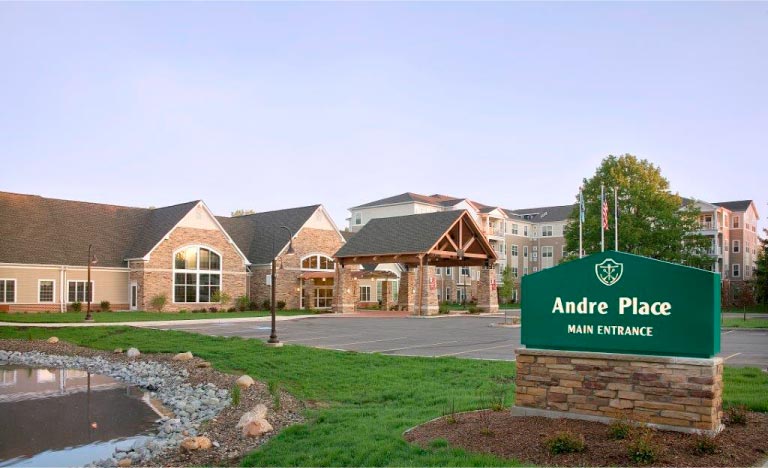 Andre Place is named after Saint Brother André Bessette C.S.C.
The Brothers' Relationship with HCV
Today, the Brother's remain involved with the community.  Many live at Holy Cross Village, where they frequently mingle and interact with other residents.  Their contributions also include managing our Fine Dining outing each month, decor finishes throughout the campus, teaching Tai Chi classes and hosting writing workshops just to name a few.
Our Life Enrichment Department invites the Brothers to do presentations on their lives along with a Q&A.  There is never enough time to hear about the great accomplishments that they have made teaching, publishing or serving in many communities around the world. We are proud to help them celebrate their Jubilee year and highlight the time they have spent making a difference in people's lives.
 Our story
History of HCV's Growth
Over the years our community has grown from an infirmary for the Brothers to a place where seniors can enjoy their golden years together at all stages of life.  All of this is possible because of the incredible support we receive year after year from our residents, the families of our residents, and the legacies they leave behind.
Have Questions?
Check out our FAQ Page.
come on a tour
Appointments are available
54515 SR 933 N
Notre Dame, IN 46556