We Are Committed to Your Safety
Security is on duty 24 hours a day.
Residents are given a magnet with a direct number to reach security or they can press their Life Line button. 

Our Security Officers are friendly, approachable and here to help make sure everyone's day runs smoothly.  

The security truck is easily identifiable.  It frequently patrols the campus and villa neighborhoods.
An officer walks through all buildings and checks common areas during the day and night.
During Notre Dame home football games, everyone must stop at the guard shack as they enter campus. Residents and staff should have a hang tag visible for security to allow them access to the campus.
Residents living in Independent and Assisted Living receive a Life Line button upon move-in.  They can wear on their wrist or around their neck.  The button is waterproof and should be worn at all times while on campus.
If a resident is experiencing an emergency, they simply press the button and Security will respond.  The button works both inside and outside of our apartment buildings and throughout our villa neighborhood.  Residents can feel secure knowing if they are out for a walk and have an emergency, that help will be there.
Security receives notification of who pressed the button and their location.  Officers evaluate the situation and can assist in calling an ambulance if necessary. There is no extra charge for this convenient service.
Andre Place front doors are open during the times that a Concierge is at the desk.  All other outside doors are locked at all times. Residents may access these doors with their fob.
Riverside Place doors are locked at all times and can only be accessed by a fob.  Guests may use the phone inside the vestibule to call residents and visit.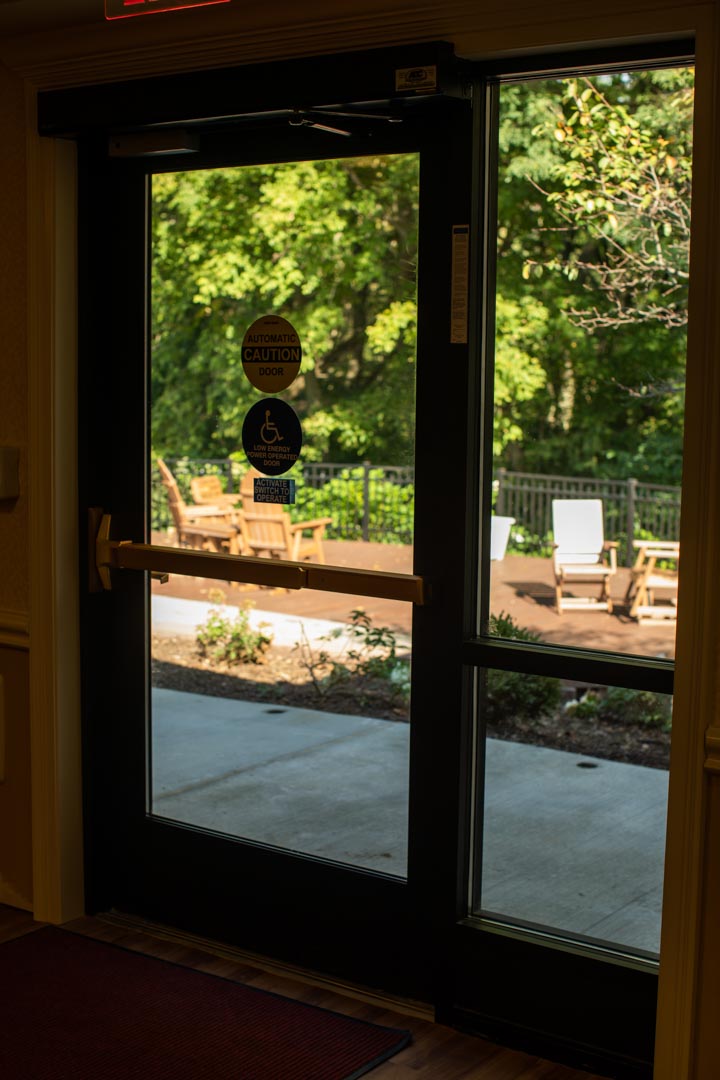 Have Questions?
Check out our FAQ Page.
come on a tour
Appointments are available
54515 SR 933 N
Notre Dame, IN 46556