Alzheimer's & Memory Care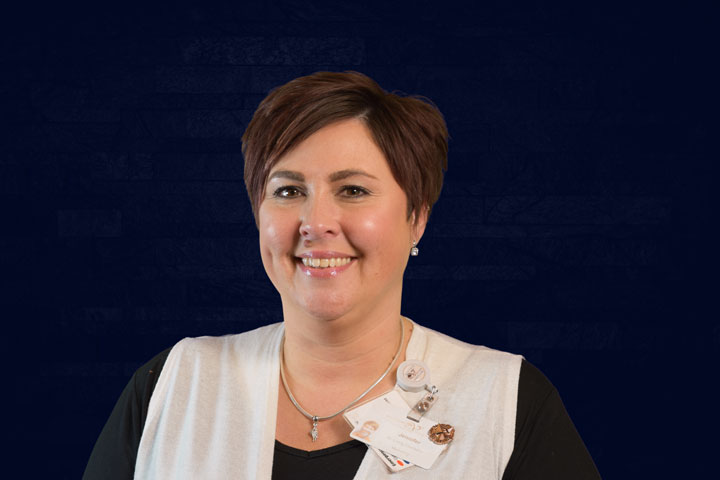 Hello, I'm Jenn
Admissions Coordinator
If you are looking to explore Schubert Villa assisted living or Dujarie House nursing care options, let me help you.  I am here to make the process easier and assist you in securing your new residence.  I can answer all of your questions about current availability and explain the necessary steps to complete.  I will be the point person to coordinate an admission from the hospital for a short term skilled nursing/therapy stay at Dujarie House.  Please reach out to me and we can make this transition as easy as possible.
Receive the Latest in Alzheimer's & Memory Care Services at Quinn Memory Care Center
When someone you know is experiencing memory loss, we're here for them at Quinn Memory Care Center at Holy Cross Village. We recognize the value of each individual and provide person centered care to recognize their personal preferences. This approach allows staff to focus on residents individual strengths and help them to be engaged in meaningful activities.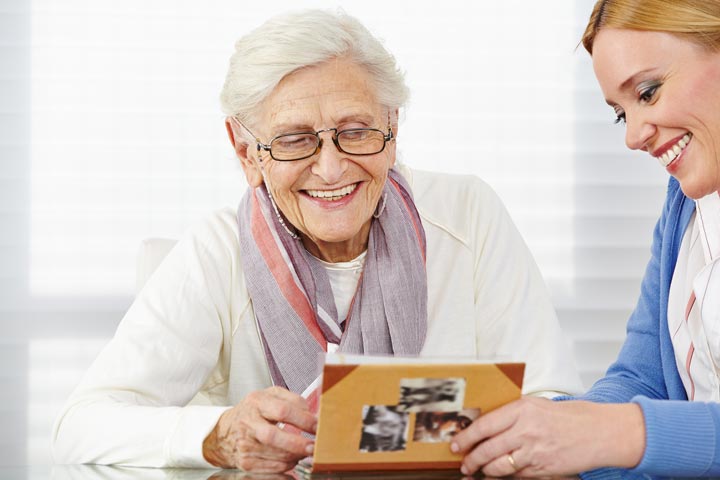 Individualized Attention
For those facing the challenges of Alzheimer's disease or memory loss, Quinn Memory Care Center offers a unique memory care program that provides individually tailored care, while maintaining familiar schedules and surroundings. Our caring associates also take the time to learn the history of each resident, resulting in a nurturing relationship that goes far beyond just providing care.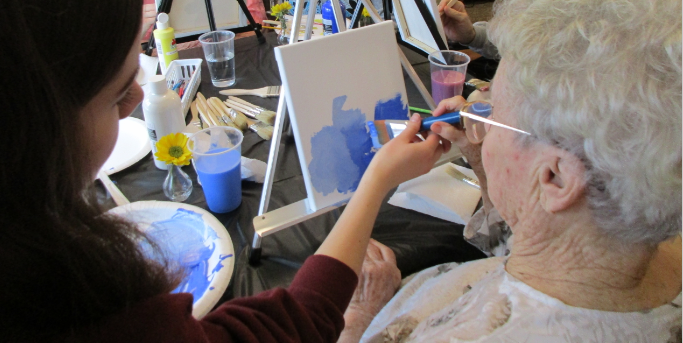 Home-Like Environment
Our comfortable suites allow residents privacy with activities and living spaces available right outside their door. You can be assured that our caring, supportive staff members are always available to assist your loved one with daily tasks and offer a compassionate environment. Even better, a variety of services and amenities provide ample time and opportunity to enjoy the things that matter most.
Memory & Alzheimer's Services
Small Group
One advantage to choosing Quinn is that we have a small group setting. Residents can receive individualized attention. This will make your loved one feel more at home and put your mind at ease in trusting their care to us.
Open Floor Plan
We offer an open concept setting, which feels more like a homelike environment and still provides residents privacy within private individual rooms with attached bathrooms.
Licensed Staff 24hrs a Day
All staff members receive continual education as it relates to Alzheimer's and dementia care.  Staff provide medical support, manage medications and monitor additional chronic conditions. This allows staff to pick up on changes and address them quickly.
We Manage All Activities of Daily Living (ADL's)
Residents receive nursing care services just like we provide to our long term care residents within Dujarie House.  In addition, Quinn provides activities and social opportunities to keep residents engaged. The social aspect is catered to everyone that comes through the program and helps residents to connect back to their environment. As they progress through the different stages of dementia the staff are already there to provide them with the support they need as they progress.
Memory Care Unit
Our memory care unit has more specialized training than traditional nursing care. The training is ongoing and never stops. Staff are required to complete 12 hours of training   specific to Alzheimer's and dementia care every year. Additionally, our Unit Manager is a Qualified Memory Care Programmer (QMCP) and manages the programs to help residents reconnect with their environment.
Change is the Biggest Challenge
When faced with the decision of moving your loved one into memory care, it can be a difficult choice. We're here to support you and your decision every step of the way. What you'll find is that we can provide your loved one with the care they need as their needs change, to improve their quality of life.
Interdisciplinary Team to Support their Transitions
We take an individualized holistic approach to every resident with focus on their strengths and what they feel like doing each day.
Addressing the Body, Mind, and Spirit
It's not just a medical model that we're offering. We offer all Quinn Residents the opportunity to attend mass at least twice a week. Presently, during Covid-19 this is being streamed on our chapel television channel.
Additionally, our Chaplains provide regular visits to have small group chats with everyone. We also offer individualized spiritual care for each resident upon request.
We Treat the Person and Not the Disease
Quinn Memory Care procvides care for those diagnosed with Alzheimer's, dementia or other memory related illnesses.  While all residents may have a common diagnosis, every person may experience these diseases differently.  As a result, we want to get to know them perosnally and understand their unique situation.
In our eyes its refreshing to walk back into Quinn and see everyone doing acitivities that are of value to them and connecting them to their past life.
We Encourage Family Participation
There are a variety of activities available at Quinn, and we encourage families to join in on the fun.  Family members can help their loved one engage with the activity and enjoy a visit while doing so.
Alzheimer's Support Group on Campus
Lauren (Laurie) McFadden, Resident Service Coordinator for independent living provides a support group for family members that have a loved one with Alzheimer's or dementia.  To inquire about joining the regular support group as a family member of a Quinn resident, email Laurie at lmcfadden@holycrossvillage.com.
All Inclusive (Minus Medications & Therapy)
Our daily rate includes all services and care, except for medications and therapy. 
Helping You Navigate Your Options
Assisted Living
If you're in need of support with your daily tasks.
Skilled Nursing
For recent hospitalizations requiring therapy services for recovery.
Long Term Care
24hr supervision & support for all needs. 
Have Questions?
Check out our FAQ Page.
come on a tour
Appointments are available
54515 SR 933 N
Notre Dame, IN 46556