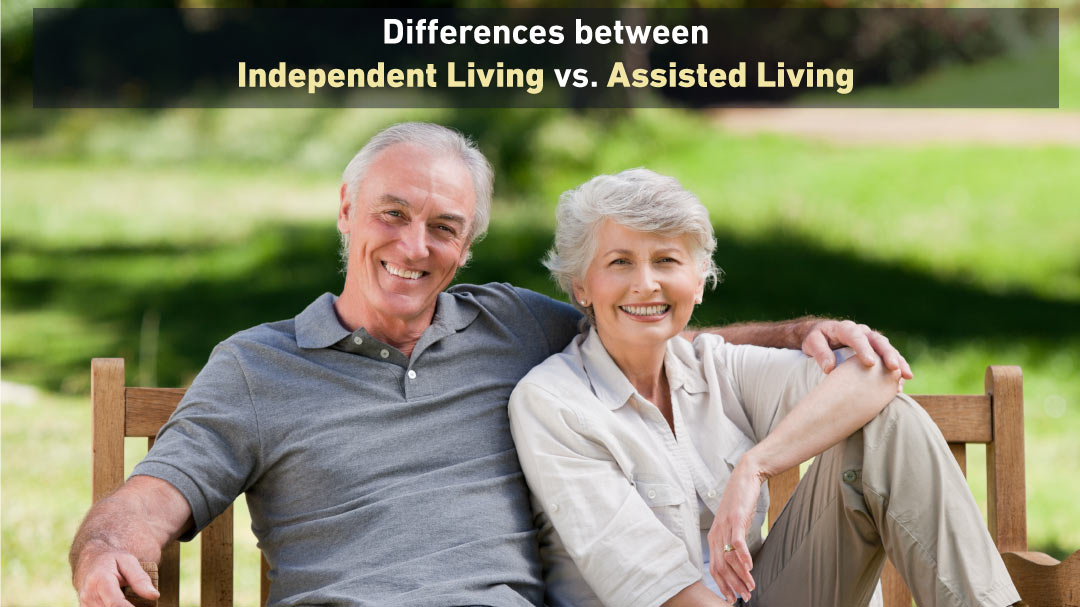 Difference between Independent Living and Assisted Living
Summary
Determining the best care level option can be difficult to understand when considering a senior living solution. If you or a loved one are thinking about making a transition from home to a senior living community, it will be important to know some of the key differences between independent living and assisted living services.
Independent Living
Typically, those who are currently managing their day to day lives without any supervision or support can equally manage within an independent living service level. The advantage in moving to an independent living model would be to escape home maintenance and property management. Independent living is an ideal setting for active older adults who would rather focus on their hobbies, quality time with family, and volunteering instead of doing house chores or scheduling repairmen to fix issues with their home.
Independent living residences include a full-sized kitchen and laundry facilities, just like a typical home would have. Independent living options provide the convenient access to socializing, dining plans and wellness opportunities. Residents are also given a personal emergency response button, but independent living does not include staffed supervision of residents. In addition, independent living services include scheduled transportation for trips, shopping and doctor appointments. Transportation services allow independent residents to enjoy a stress-free driving experience with curbside delivery if they choose not to drive themselves and avoid concerns with parking.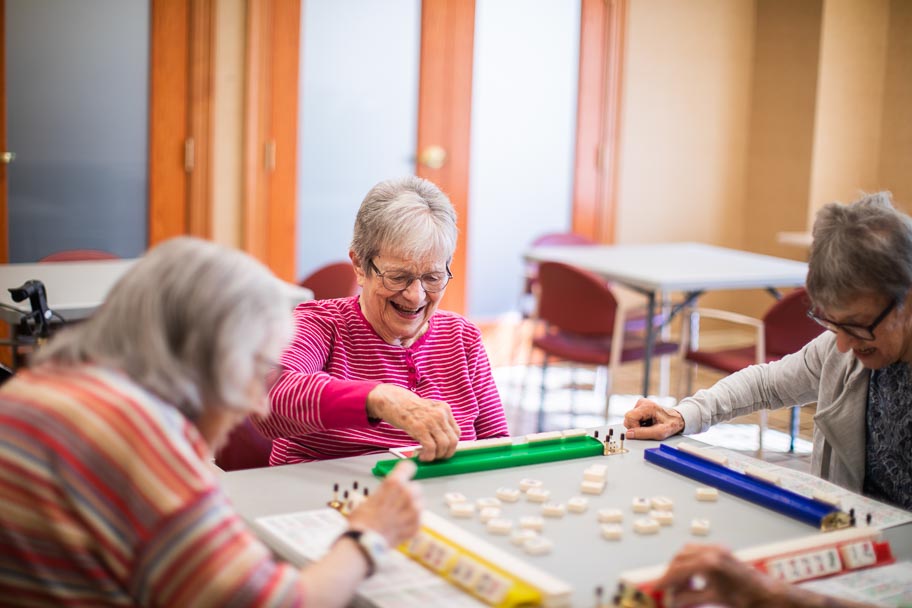 Assisted Living
Assisted living services offer a more supportive living environment. One of the main differences in assisted living is having nursing staff available to respond to emergencies and provide ongoing supervision. Assisted living is ideal for those that can manage their daily functions but may need reminders and assistance to maintain their independence. The beauty of assisted living is that residents have access to additional services as their needs change. If a resident encounters an illness or set back, services can be added to manage their needs and can also be taken away when no longer needed. Day to day services include 3 meals per day, housekeeping/linen service as well as, personal laundry service, maintenance services and activities. Additional services can be provided for medication administration, assistance with managing oxygen, incontinence and support to complete activities of daily living or ADL's (dressing, bathing and grooming). Staff also help with the scheduling of doctors' appointments and transportation. Assisted living apartments have kitchenette accommodations with a refrigerator/microwave but do not include stoves, as all their meals are provided. The best advice in deciding between an independent living setting and an assisted living setting is to assess one's health situation and the scope of services provided to determine the ideal care level. Transitioning into a new lifestyle can be overwhelming, choosing an option that will provide the services needed will ensure a successful move and a fulfilling lifestyle.